Need some time out from a demanding schedule?
Then why not enjoy a relaxing read and a nice hot cup of coffee in the comfy atmosphere of our Library Lounge! Or get some work done in a small group in a less formal setting – connections for notebook computers are provided. But what lounge would be complete without food and drink? Fret not! There is a coffee and vending machine, so you won't go hungry even if the cafeteria is shut.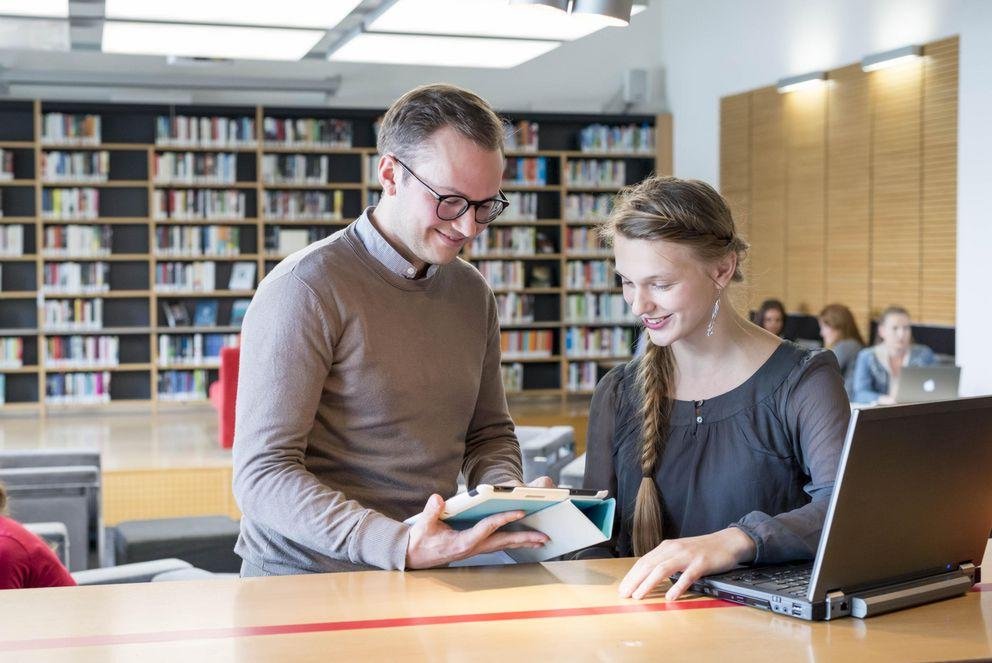 Some of the library regulations have been relaxed for the Library Lounge. For instance. you are allowed to make phone calls in the Lounge, and of course you can consume the food and drinks from the Library Lounge vending machines in the Lounge. However, you are not permitted to bring food and beverages from outside the Library Lounge. Also, newspapers have to stay in the Library Lounge; so don't even think about taking them to the reading room. As the Library Lounge is directly adjacent to study areas, we ask that you keep the noise to an acceptable level.
The Library-Lounge library
This 'library within the library' offers the latest fiction and non-fiction bestsellers, crime novels, travel guides, encyclopedias, compendia and coffee table books for unadulterated reading pleasure!
To borrow or return any books from the Library Lounge, take them to the check-out desk on the ground floor.